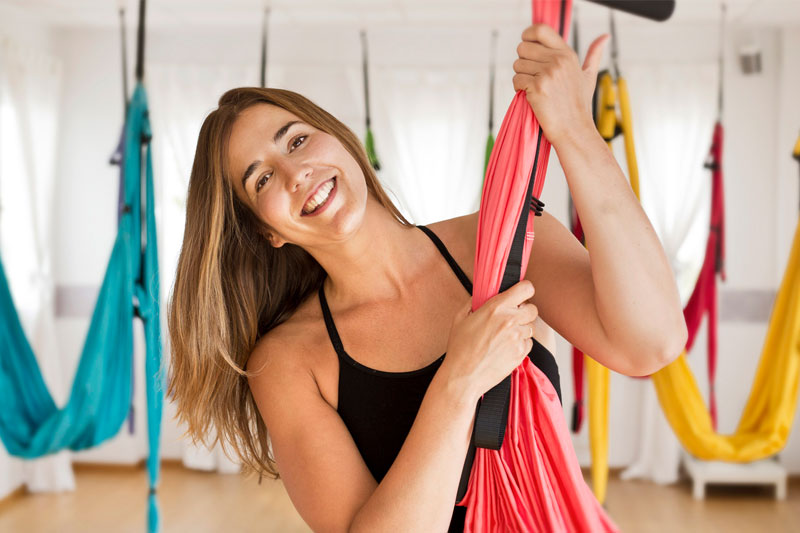 MARIA
Teacher / Aerial, Flow Express
I always say it was yoga that found me not the other way around. From my very first class I fell in love with yoga, not because of how flexible or relaxed it made me feel, but for it's capacity to heal me like nothing else could.
I still feel this way today because it makes me feel free, honest and beautiful.
Most importantly yoga gives me peace.
I have been practicing yoga for 11 years of which the past three years I have been teaching. I never believed that this would be my path but I had the trust that yoga would lead me. It makes me feel happy and completes me every day more.
I am an internationally certified yoga teacher by the Andalusian Yoga School (Escuela Andaluza de Yoga), as well as certified Aerial Yoga teacher by the National Aero Yoga Association (Asociación Nacional de Yoga Aereo ANYA).
To me qualifications and certificates don't matter. The most important aspect should be the flow of energy. The way one receives and the way one gives. The way a teacher can also heal through its students. How they can teach you and not only you teach them. To me yoga is freedom, trust and humbleness.