RADIANT´S MINI ESCAPE RETREAT
with YOGI KAIVALYANANDA
& SARA MARTIN BLANCO


May 4th – 8th 2020


LA HACIENDA, GRANADA
Join us for the third edition of Radiant's Mini Escape Retreat in the beautiful hills of Granada. Take time away from ordinary daily life and tap into a deeper part of yourself under the guidance of Sara and Kaivalyananda. These five days will allow you to become inspired by the teachings of yoga and to understand how they can help you live a more abundant and joyful life.  Awaken your senses with powerful yoga practices: Hatha, Yin, Meditation, Kriyas and Pranayama (breath work), delicious local vegetarian food and the perfect natural surroundings in the peaceful Andalusian countryside.
A retreat is an effective way to restore and reset your body, mind and spirit. It will provide you with the necessary space and time to learn to quieten the excess noise of your busy mind, to slow down enough to listen to your body, in essence, to cultivate the ability to tune into the present moment.
Hatha: "Ha" means sun and "tha" means moon so the hatha practice helps us to balance our "masculine" and "feminine" aspects, finding equilibrium. During the practice you will build strength and flexibility. This asana practice cultivates focus, and helps to clear the energy pathways in the body bringing it to a sense of alignment.
Yin: Yin yoga is a practice that works the connective tissues (fascia, ligaments, tendons and bones) of the body.  It is a soft and passive practice that requires slowing down so we can surrender the body to gravity and enter a state of self-inquiry and contemplation. It is an asana and meditation practice all rolled into one, that helps to release and clear the energy pathways of the body.
Myofascial Release: a safe and very effective technique that involves applying gentle sustained pressure on the Myofascial connective tissue restrictions – simply put, the 'knots of tension' in our muscles – to eliminate pain and restore motion in the body.
Prana Kriya Yoga: a very powerful system which harmonizes and unites the flow of physical movement of the body (kriya) with its energetic potential (prana) helping you to become more aware of your spiritual nature. It is a highly energizing and cleansing practice which has been held by masters of yoga to slow down the ageing process. It also helps to awaken the kundalini shakti energy.
Pranayama & Meditation: Receiving the tools to enter a blissful state of stillness, you will be able to feel how the benefits of a consistent breathwork and meditation practice can extend throughout your day!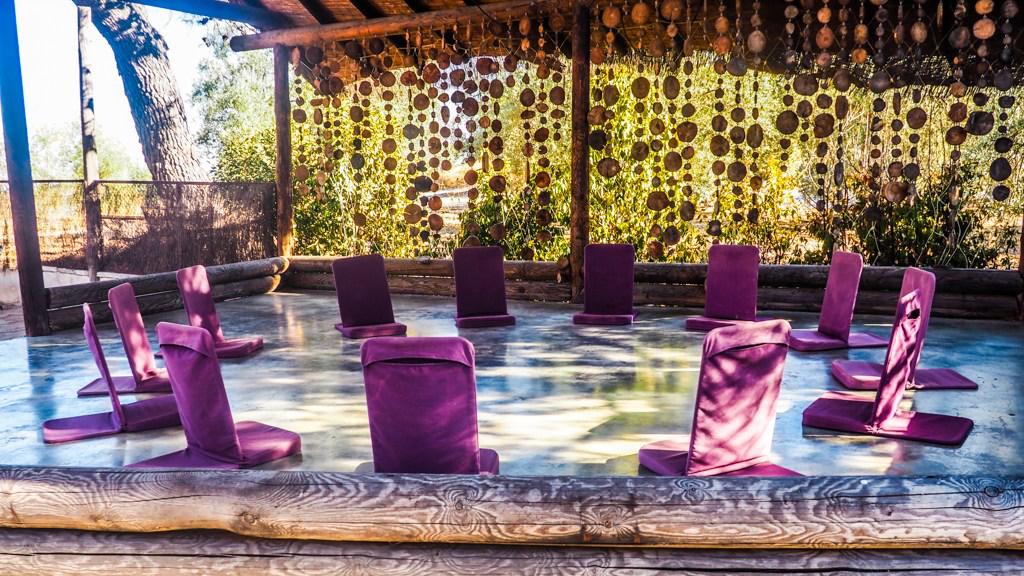 RETREAT HOSTS & YOGA TEACHERS
SARA MARTIN BLANCO
I unrolled my mat for the first time at the age of 17 and since then my practice has never left me. I began as a curious student and naturally progressed with my studies to become a certified 500H Yoga Alliance Teacher. My passion for yoga and its many facets is infinite. It has taught me to LOVEFULLY, to have fun, to keep things simple and to experience movement as true medicine.
I have studied under many inspiring international teachers such as Meghan Currie, Chris Chavez, John Friend, Desi Springer, Tina Nance, and Elena Brower. I like to weave different styles and approaches to working with the body, mind and spirit into my classes.
YOGI KAIVALYANANDA
Kaivalyananda is a highly-qualified International Yoga Teacher and Reiki Master from Scotland who is passionate about helping others experience deep personal transformation through yoga and energy healing.His journey in the Eastern arts began during a challenging period in which he suffered from debilitating back pain, amongst other problems, and was able to cure himself through his practices.
Kaivalyananda spends months each year studying and practising in India and has been fortunate to learn from many world-renowned yoga teachers such as Yogi Ashokananda, Ty Landrum, David Robson, Mark Robberds and Deepika Mehta. He has also been inspired by his father Donald MacInnes who is a Reiki and Qigong Master and 8th Dan in Shotokan Karate.
Now he is able to leverage his own experience and teaches yoga and energy healing in Jordan, India, Palestine, Spain and Scotland to individuals, groups, athletes, international organizations and UN agencies. He has also taught yoga teachers on teacher training programmes in Jordan and India.Predominantly, Kaivalyananda teaches Hatha, Prana Kriya Yoga, Ashtanga Vinyasa, Vinyasa Flow, Yin Yoga, Yoga Therapy and Reiki in the form of regular classes, workshops and retreats.
LOCATION
The Hacienda Retreat is an ideal place for those wishing to relax within the peace and tranquillity of the Andalucian countryside. You can trek the countless nature trails through olive groves, wheat fields and pine forests or alternatively, stay poolside and let nature come to you! Beautiful surroundings and cosy facilities including a range of en-suite bedrooms with balconies and terraces offering mountain views, a moorish style lounge, a farmhouse kitchen and large indoor and outdoor dining areas.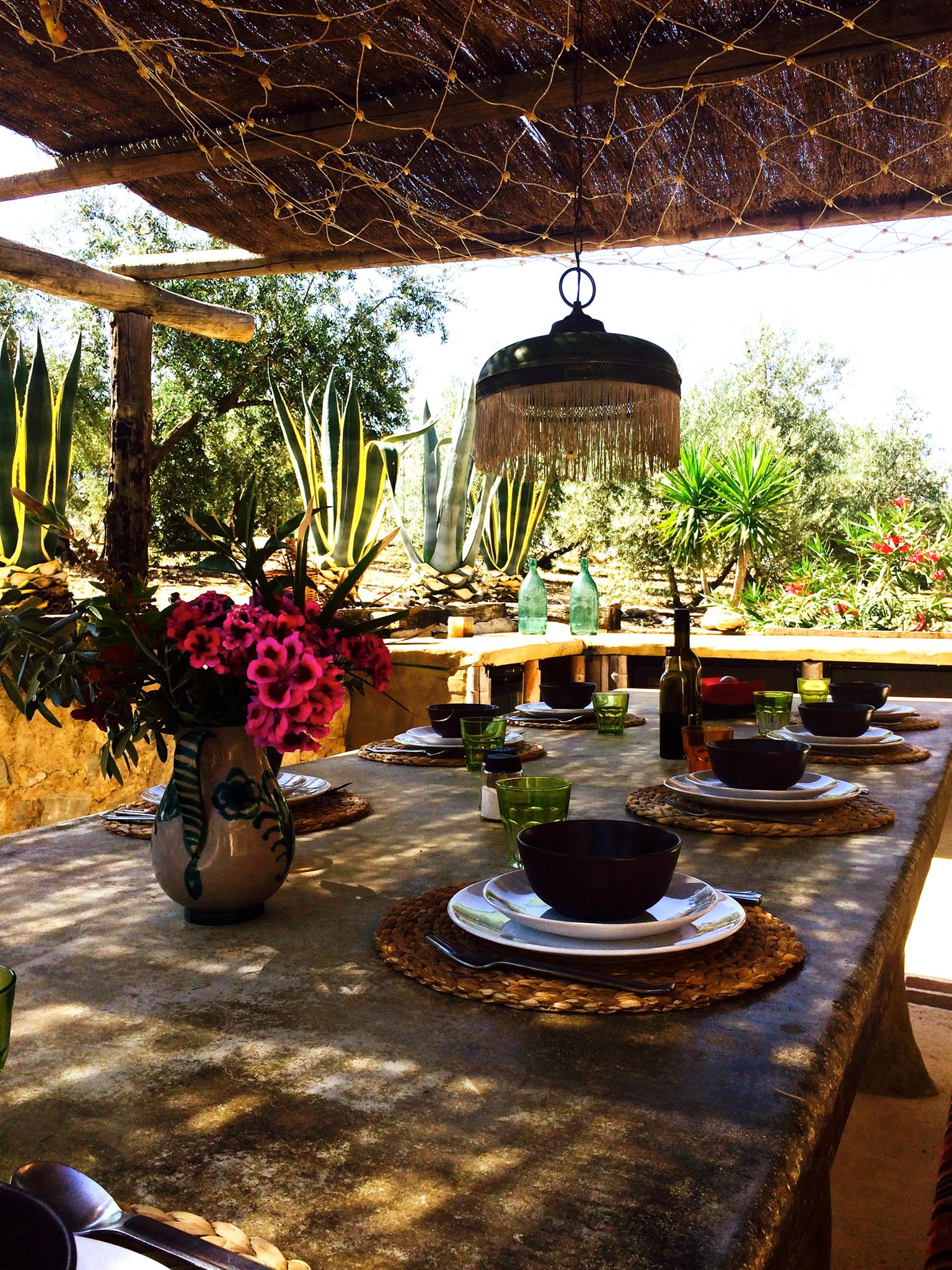 Prices per person
MAIN HOUSE
Double bed with en suite bathroom:
Shared use 750 Eur
Single use 975 Eur
Single bed shared room with en suite bathroom:
Shared use 750 Eur
Single use 950 Eur
SCHOOL HOUSE
Single room shared bathroom: Single use 900 Eur
Shared room shared bath: Shared use 700 Eur