RECONNECT RETREAT AT WISDOM FOREST ECUADOR
with Sara Martin Blanco, Lori Sjollema & Bhagavatamrita Das

March 25th – April 8th 2020


Wisdom Forest Ecuador
We are honoured to invite you on a journey beyond your wildest dreams! A yogic adventure where not only will we venture far and wide, but travel deep within, reconnecting mind, body and soul in a way never experienced before. This pilgrimage of self-discovery will begin in the mystic lands of South America, high up in the Andean mountains, a land surrounded by volcanoes, lagoons and breath-taking paramo. From the highlands, we will descend to the east, exploring hot springs and thundering waterfalls along the way, eventually reaching the majestic Amazon Rainforest where the intense presence of 'prana' and energy, will leave you in awe. To see more from Radiant yoga, browse our Yoga YouTube videos. Due to Covid, a number of our retreats such as this one have been put on hold. If you are still looking for Yoga related events, why not consider our Virtual yoga events? 
Our home in the tropics will be Wisdom Forest, a unique and magical Eco-Lodge + NGO, founded to protect the wildlife of the Amazon Rainforest and to teach alternative sustainable ways of living. Our days will begin to the sounds of divine mantras together with the sweet song of oropendola birds flying over the rainforest canopy. Every morning we will study ancient Vedic yogic texts and dive into the roots of Bhakti, learning how to bring loving service into our lives and to others.
The days will continue with unforgettable yoga classes lead by our amazing and knowledgeable teachers Sara Martin Blanco (Hatha Yoga, Yin Yoga, Yoga Nidra), Bhagavatamrita Das (Philosophy, Mantras, Hatha Yoga and Ayurvedic Therapist) & Lori Sjollema (Hatha Yoga, Therapeutic Yoga and Body Therapist), where we will stretch our bodies inside and out, exploring new sensations and postures each and every day. After class, what better than a scrumptious organic home-made breakfast made with fresh tropical fruit harvested from the permaculture garden? After breakfast we will head off on our daily yogic adventure, meditating within hidden caves, learning from wise indigenous elders, rafting down roaring rivers or practising our favourite yoga postures on giant boulders overlooking crystal clear river pools.
After relishing the local cuisine at noon, we will have time to wind down, swinging to the amazon breeze in woven hammocks, immersing ourselves in amazing books or receiving a soothing massage to get help get rid of the day's bodily tensions. In the evenings we will receive a restorative yoga class to end the day on a graceful high, followed by a comforting organic dinner and captivating conversations around the table.
We will end our unforgettable week of self-discovery at Wisdom Forest helping the local Kichwa children with their reforestation efforts before participating in a breath-taking Sweat Lodge Ceremony, reciting chants and prayers for mother earth whilst receiving the blessings and heat of the candescent volcanic rocks.
The odyssey will then continue venturing once again up through the valleys connecting the Amazon basin to the highlands, exploring lagoons within inactive volcanoes, Quito's historic architecture and local handicrafts. This is an opportunity of a lifetime, and one not to be missed! And the cherry on the cake? Extend the voyage and join us for yoga alongside sea lions, turtles and sharks! Ecuador's hidden treasure, the Galapagos Islands!!! If this is not something you are interested in, why not check out our yoga in Marbella classes from the likes of; Marta, Maria, Graciela, Giedre and Eli.
5:30 Sunrise Mantra Meditation, Yoga Wisdom
7:00 Yoga Class
9:00 Breakfast
10:00 Tour and Story of Wisdom Forest – Plant a Tree
14:00 Lunch
17:00 Restorative/Yin/Therapeutic Class
19:00 Dinner
RETREAT HOSTS & YOGA TEACHERS
SARA MARTIN BLANCO
I unrolled my mat for the first time at the age of 17 and since then my practice has never left me. I began as a curious student and naturally progressed with my studies to become a certified 500H Yoga Alliance Teacher. My passion for yoga and its many facets is infinite. It has taught me to LOVEFULLY, to have fun, to keep things simple and to experience movement as true medicine.
I have studied under many inspiring international teachers such as Meghan Currie, Chris Chavez, John Friend, Desi Springer, Tina Nance, and Elena Brower. I like to weave different styles and approaches to working with the body, mind and spirit into my classes.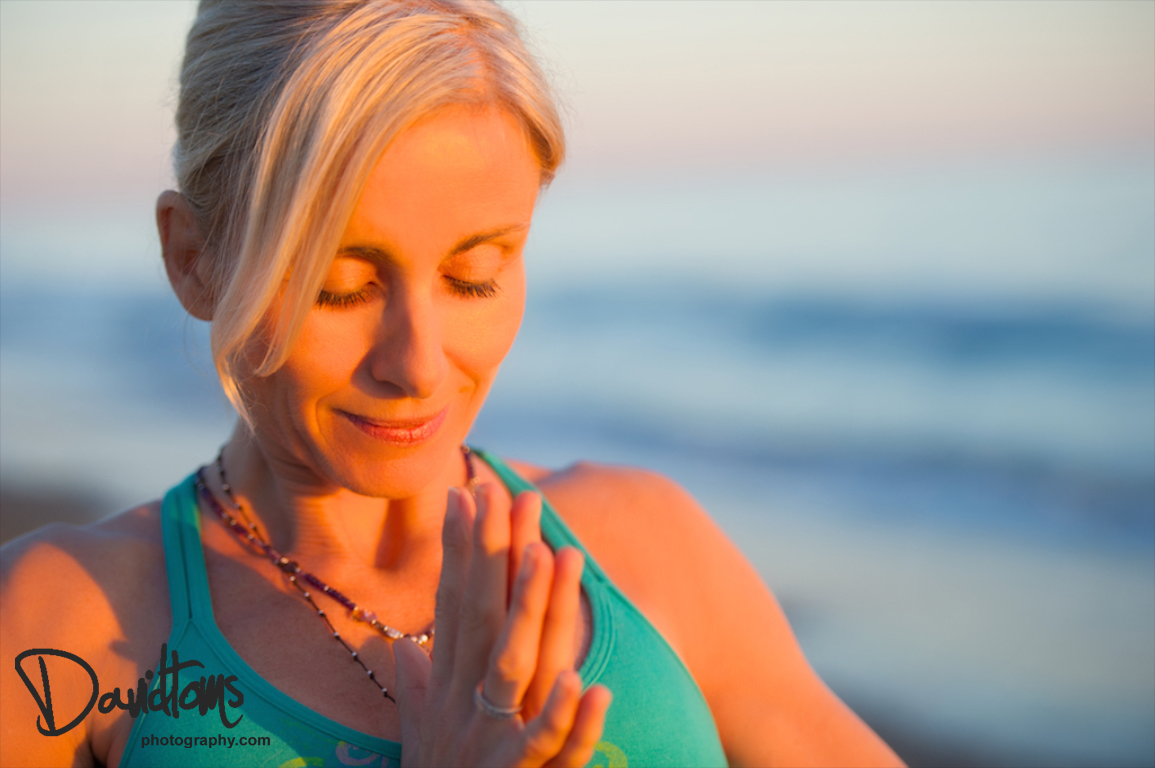 LORI SJOLLEMA
Lori is the founder of Radiant Yoga Marbella and has dedicated her heartfelt energy into making it a space for healing body, mind & spirit as well as building a strong sense of community for the studio.
Lori has devoted herself to moving and learning about the body for over 35 years. Certified in 2000 as a Jivamukti Yoga Instructor, since then she has trained extensively in various yoga traditions and influences. She is currently a 500H certified teacher having completed the 300-hour advanced Rasa Yoga Teacher Training with Sianna Sherman.
BHAGAVATAMRITA DAS
Bhagavatamrita has been practising and teaching Bhakti yoga for more than 20 years, living by Vedic principles and sharing his daily practise with others. Formed as a yoga instructor at the Yoga Inbound International School of Yoga, 'Bhaga' delivers fun emotive classes for all levels, offering great tips for alignment on and off the mat. It could be the intention set, the fun combination of postures or the deep guided Savasana that will make each class an enjoyable one!
LOCATION
Wisdom Forest
is a hidden paradise in the Amazon Jungle that words cannot describe. We're community followers of Vedic principles starting up an organic farm an
d nature reserve to protect part of the Amazon rainforest and the animals within. We welcome visitors and volunteers year round, our goal being to teach our foreign visitors and Ecuadorian neighbors about simple living and high thinking.
Prices per person
Enjoy Early Bird prices before December 15th – 300 Eur discount on each accomodation package
2 x Quadruple room with shared bathroom
Regular price 2900 Eur
3 x Double room wirh single beds with shared bathroom
Regular price 3100 Eur
Only 1 Single room with en suite bathroom
Regular price 3500 Eur
Deposit on booking – 500 Eur non refundable