RESET RETREAT IN TARIFA
with Sara Martin Blanco, Lori Sjollema & Gabriella Flowerdew

June 9th – 13th 2021
Huerta Belinda, Tarifa
Hello Radiant Friends!! We are excited to be able to spread our wings again after these challenging times for everyone. In order to celebrate a much needed RESET of body, mind and heart we have put together a mini get away retreat in beautiful Tarifa from the 9th-13th of June.
Your home for 4 nights will be Huerta Belinda, a tranquil and spacious venue boasting breathtaking views over the strait to Morocco. Daily rituals include morning and evening yoga, down time to enjoy the pool or to treat yourself to a relaxing massage. We are excited to have Pachamama Organic on board preparing delicious wholesome food for us as well as hosting a special workshop to inspire us to embrace a plant based lifestyle. There will also be time for outdoor activities such as horse riding and to enjoy the stunning white sandy beaches and crystalline waters of Tarifa. 
HUERTA BELINDA
Huerta Belinda is a lovely country Manor House set in a natural and secluded plot of 7500 sqm, with stunning, breathtaking views across to Morocco and Africa beyond.
It has beautiful, spacious, cozy bedrooms with en-suite bathrooms and many ample rooms to relax as well as majestic spaces for you to wind down by the pool, garden or terrace. 
TARIFA
Tarifa sits at the southern-most point of mainland Europe, where the Med meets the Atlantic. Just 14km across the Straits of Gibraltar at its narrowest point, the town enjoys spectacular views of the Rif mountains of North Africa, just across the water. Tarifa encompasses much more than the small medieval fishing town; ten kilometres of white sandy beaches, the unspoilt countryside of the El Estrecho Natural Park, and some of the best kite & windsurfing conditions in Europe have established Tarifa as a true surfers´ paradise. The coastline is as popular with nature-lovers as with its infamous surfing crowd, and between birdwatching, horse-riding, kite-surfing, wind-surfing, whale-watching, rock-climbing and scuba diving, there are ample ways of engaging with the beautiful rolling countryside or blue waters.
PACHAMAMA ORGANIC
Anne Marie and Benjamin are a passionate duo that pour their love into growing and creating delicious 100% organic plant-based whole foods.
"For us, the most direct way in which we can eat our way to better health while at the same time taking better care of Mother Earth is by offering 100% organic, mostly plant-based food, grown and created in a friendly, respectful and mindful environment. This is how we feel we are being part of the solution. Every small scale contribution to this solution will eventually make a huge difference to the health of our planet."
YOGA
Hatha
"Ha" means sun and "tha" means moon so the hatha practice helps us to balance our "masculine" and "feminine" aspects, finding equilibrium. During the practice you will build strength and flexibility. This asana practice cultivates focus, and helps to clear the energy pathways in the body bringing it to a sense of alignment.
Yin
Yin yoga is a practice that works the connective tissues (fascia, ligaments, tendons and bones) of the body.It is a soft and passive practice that requires slowing down so we can surrender the body to gravity and enter a state of self-inquiry and contemplation. It is an asana and meditation practice all rolled into one, that helps to release and clear the energy pathways of the body.
SCHEDULE SUBJECT TO CHANGE
DAY 1 ARRIVAL
Check-in + Arrival snack: 3pm
Welcome circle: 4.30pm
Restorative yoga: 5-6:30pm
Dinner: 7pm
DAY 2 ADVENTURE
Morning Yoga: 8-9am
Breakfast: 9-10am
Outdoor Activity: 10am-12pm
Free Time: 12pm  Book your therapies / Relax by the pool / Read 
Evening yoga: 5-6:30pm
Dinner: 7pm
DAY 3 NUTRITION
Morning Yoga: 8-10am
Brunch: 10:30am
Plant Based Whole-Foods Workshop: 1pm-3pm
Free time: 3pm-5pm Book your therapies / Relax by the pool / Read 
Evening yoga: 5-6pm
Free evening: Explore & treat yourself to a beautiful dinner in Tarifa Town (dinner is not included on this evening)
DAY 4 SLOW DOWN
Morning Yoga: 8-10am
Brunch: 10:30am
Free Time: 12pm  Book your therapies / Relax by the pool / Read
Evening yin yoga & yoga nidra: 5-7pm
Dinner: 7:30pm
DAY 5 FAREWELL
Morning Yoga: 8-10am
Brunch: 10:30am
Check-out: 12pm
RETREAT HOSTS & YOGA TEACHERS
SARA MARTIN BLANCO
I unrolled my mat for the first time at the age of 17 and since then my practice has never left me. I began as a curious student and naturally progressed with my studies to become a certified 500H Yoga Alliance Teacher. My passion for yoga and its many facets is infinite. It has taught me to LOVEFULLY, to have fun, to keep things simple and to experience movement as true medicine.
I have studied under many inspiring international teachers such as Meghan Currie, Chris Chavez, John Friend, Desi Springer, Tina Nance, and Elena Brower. I like to weave different styles and approaches to working with the body, mind and spirit into my classes.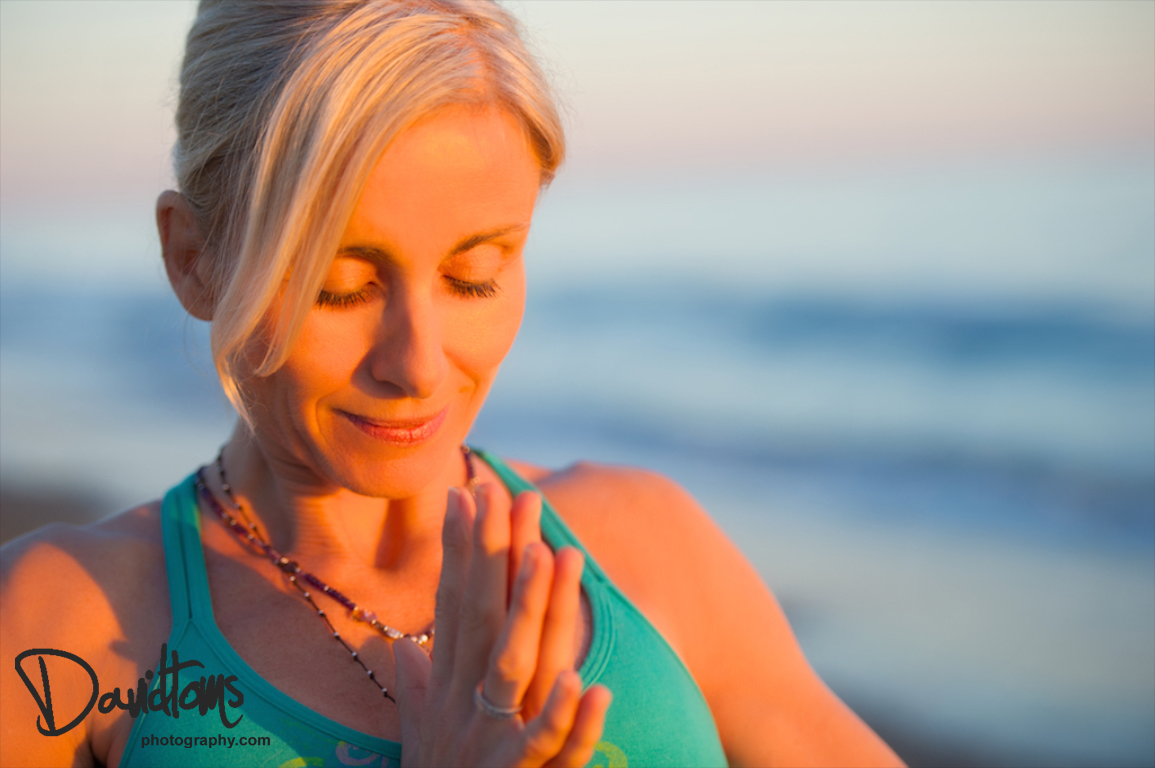 LORI SJOLLEMA
Lori is the founder of Radiant Yoga Marbella and has dedicated her heartfelt energy into making it a space for healing body, mind & spirit as well as building a strong sense of community for the studio.
Lori has devoted herself to moving and learning about the body for over 35 years. Certified in 2000 as a Jivamukti Yoga Instructor, since then she has trained extensively in various yoga traditions and influences. She is currently a 500H certified teacher having completed the 300-hour advanced Rasa Yoga Teacher Training with Sianna Sherman.
GABRIELLA FLOWERDEW
In 2014 I traveled to India to become a yoga teacher and never looked back. Yoga has lead me to further my education in acroyoga, dynamic thai massage, mindset coaching and traditional chinese medicine. I have devoted my life to studying the mind, body and soul to bring harmony, happiness and liberation to others. Yoga is the path.
Prices per person
€790 shared twin room with en-suite
€920 single room with en-suite
€830 pp for the master deluxe superior suite for one couple with en-suite
Deposit on booking – €300 non refundable