Are you new to yoga?

Let us help you get started.
Whether you'd like to feel more at ease, gain strength and stability or start your spiritual journey, we're here for you. You don't need to be fit or flexible to start yoga. All you need to do is be open and willing to follow your heart and find out which level or style is right for you.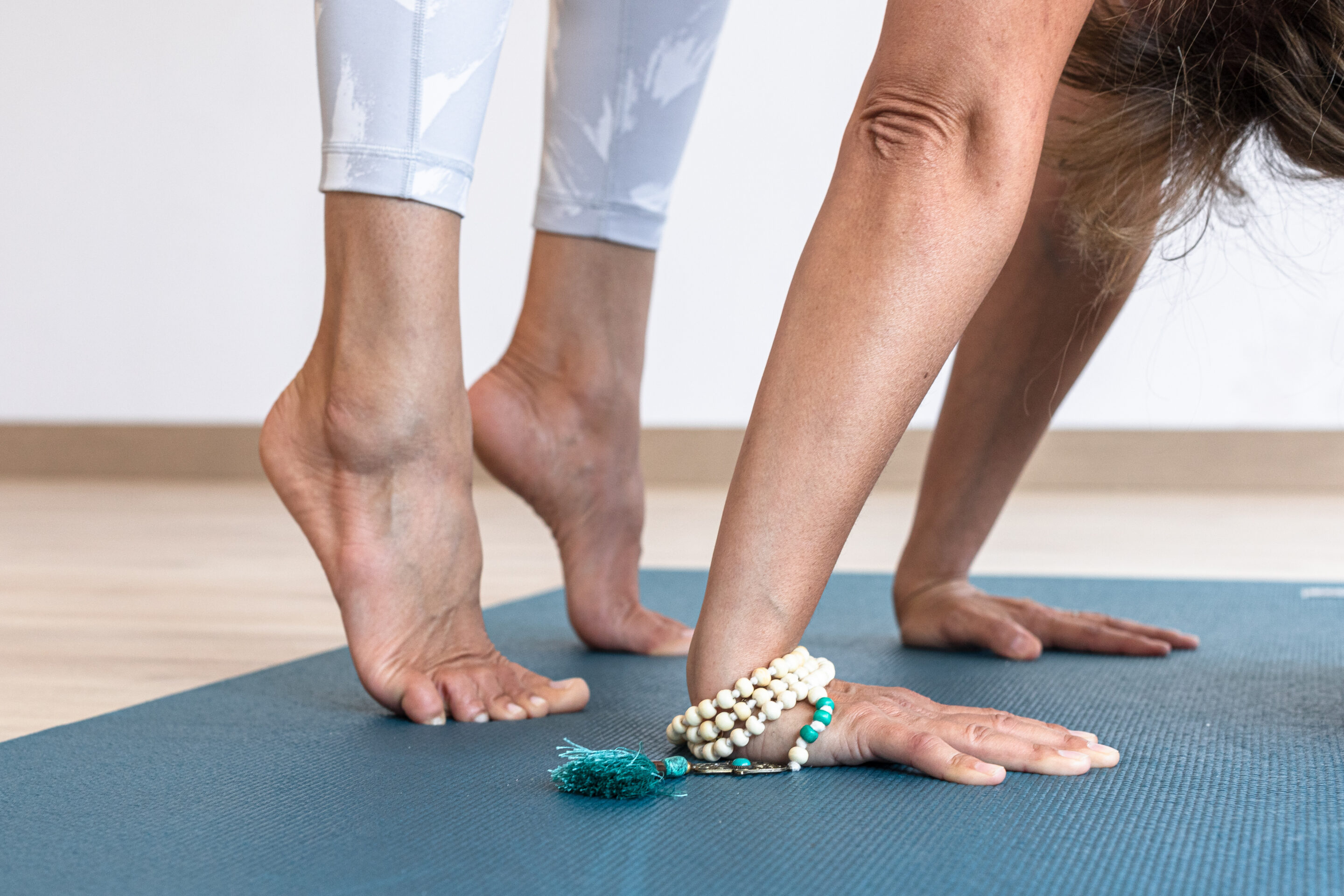 NEW TO RADIANT SPECIAL OFFER
5 Class Pass / Valid for 2 Months
Bonos 5 Clases / Valido por 2 Meses
For more details, please contact info@yoga-in-marbella.net
Guidelines
The practice of yoga begins with intention and integrity. If you are new to this environment here are some guidelines and etiquettes that we urge you to follow to create the best experience for you and everyone.
Please keep in mind that as with any exercise program it is always a good idea to consult your doctor prior to participating.
If you are pregnant or have serious physical limitations please contact us prior to attending class. We will gladly recommend the most appropriate class to support your needs.
Every class starts on time so we advise that you arrive at the studio at least 15 minutes prior to allow yourself ample time to register, sign-in and prepare for class.
Please make sure you sign in before every class you take. You may also pre-register online to reserve your spot.
Shoes are not allowed in the practice rooms. Please take off your shoes and store them in the changing rooms.
Radiant Yoga Marbella supports a safe community centered environment. We accept no responsibility for the loss or damage of your belongings.
The Yoga room is a quiet space so please refrain from talking before, during & after class. This is a place for you to reconnect to yourself and let go of the outside world.
Bring your own yoga mat, and if you are practicing hot yoga we advice that you bring a yoga towel. Yoga mats and towels are available for rent at reception.
Wear comfortable clothes so you can move and breathe easily.
Stay hydrated by drinking plenty of water throughout your day, especially when taking hot yoga classes. We advise you bring your own bottle. We provide free filtered water at our kitchenette otherwise you may purchase bottled water at reception.
Mobile phones and other mobile devices are prohibited in the practice rooms and should remain on silence in the lounge area of the studio.
We advise not to eat 2-3 hours before your practice.